CFI is a Top Company for Women to Work for in Transportation 2021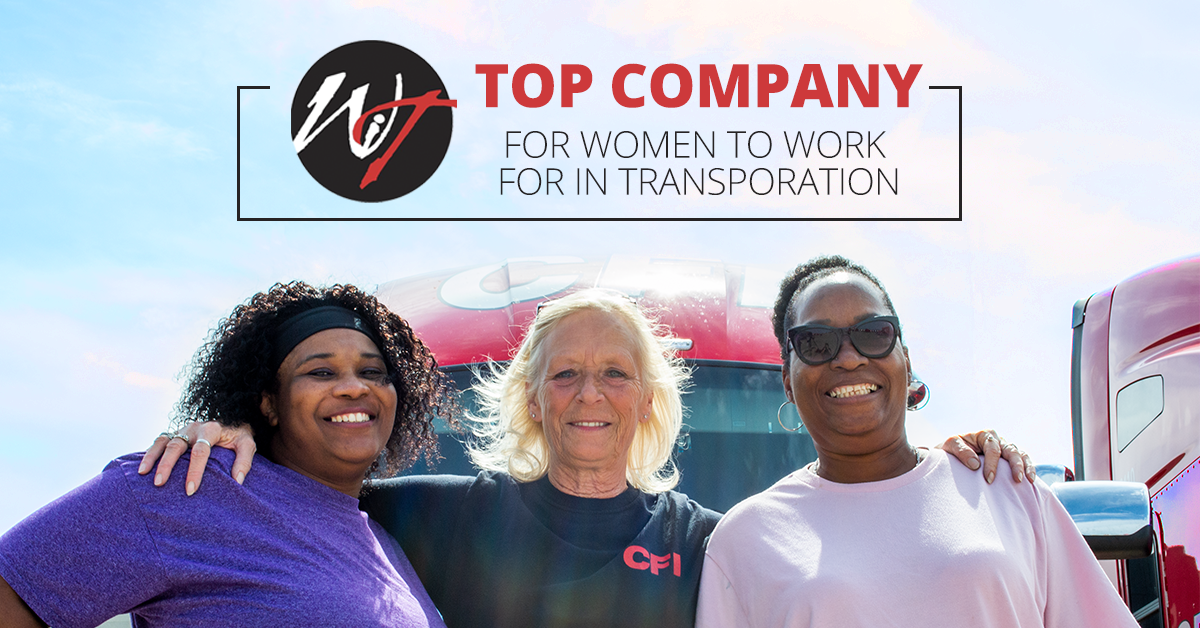 Women In Trucking Association (WIT) announced the recipients of the 2021 "Top Companies for Women to Work For in Transportation," and CFI once again is on the list of companies recognized.

"As women rise through the ranks in the transportation industry, we are excited to feature the companies that make the extra effort to attract and retain a more gender-diverse workforce," said Ellen Voie, president and CEO of WIT. "We applaud their efforts and this distinction is our way of giving them the recognition they deserve."

CFI is proud to support female professional drivers, and She Drives CFI was created to show that support. She Drives CFI means building an environment where women feel safe, supported, and fulfilled in their work environment. We provide opportunities for women to grow within CFI. Our goal is to bring confidence, respect, and equality to our entire CFI team. We are proud to have repeatedly been named a Top Company for Women to Work for in Transportation by Women in Trucking.

If you'd like to learn more about our She Drives program, visit our She Drives CFI page.
Women In Trucking Association's 2021 Top Companies for Women to Work For in Transportation