CFI Receives Two Awards from SmartWay
JOPLIN, MO 2021 — To be nominated once by the Environmental Protection Agency's (EPA) SmartWay program awards is a great recognition of our dedication to caring for the planet - to be nominated twice is outstanding. CFI is proud to receive the "Excellence Award" and be named a "High Performer" this year.
As 1 of 60 carriers demonstrating superior environmental performance on and off the road we have one simple message: 🌎 protecting our planet takes all of us.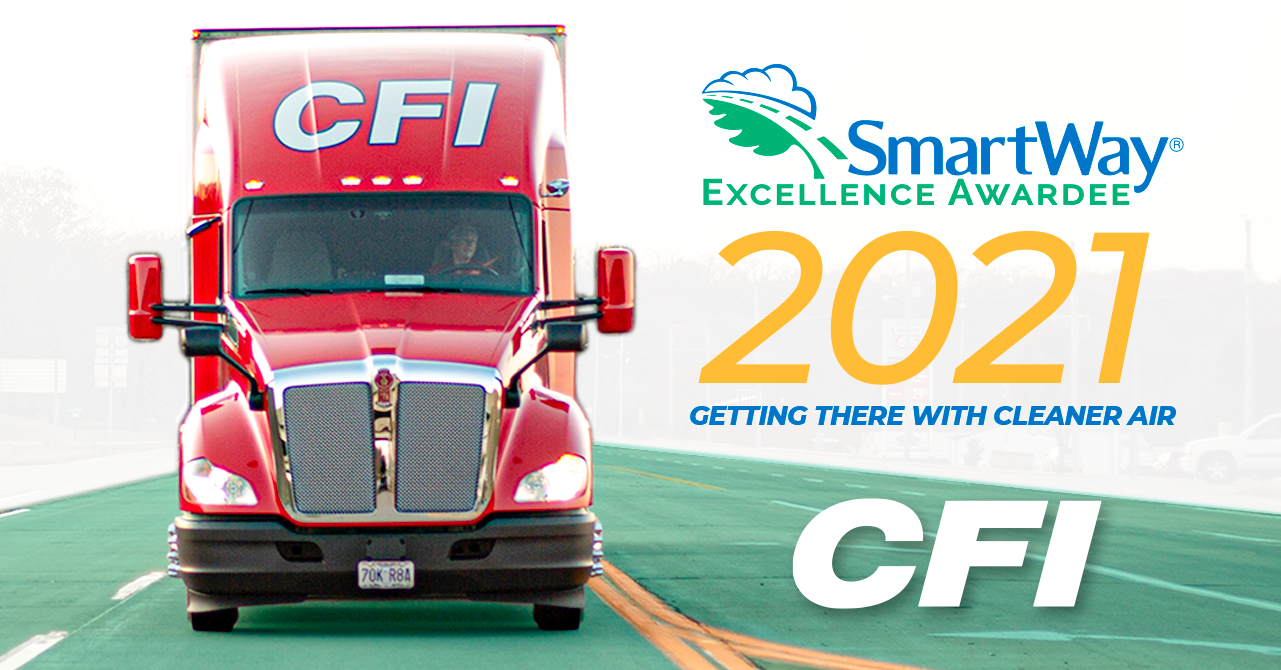 As a SmartWay Excellence awardee, CFI is leading our industry by improving freight efficiency and contributing to cleaner air throughout our supply chain. The awardees are chosen from nearly 4,000 companies and organizations participating in SmartWay.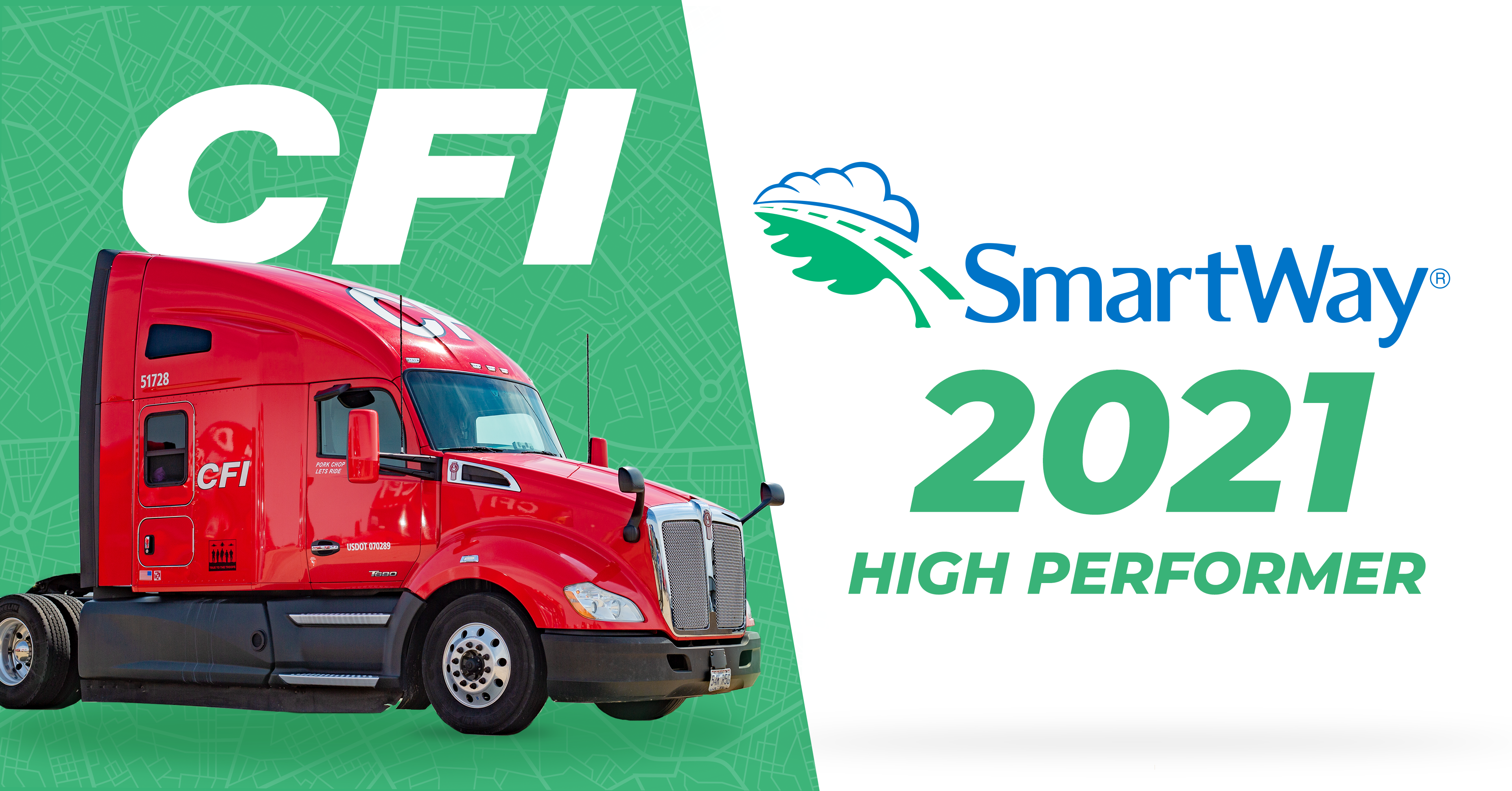 As one of SmartWay's High Performers, we are a step ahead in meeting the challenges of the sustainable goods movement. We're proud to be recognized as a leader in the freight industry by producing more efficient and sustainable supply chain transportation solutions.
You can learn more about SmartWay and view the full list of award winners here. CFI has been a part of the stringent SmartWay partner program for many years now and also made the High Performer list in 2019 and 2020.