Welcoming D&D Sexton to the CFI family
TFI International, Inc. announced this week the acquisition of Carthage, MO-based D&D Sexton. D&D has been a family-owned business for more than 40 years, specializing in refrigerated transportation and serving a long-standing customer base with both long-haul over-the-road services as well as local and shuttle operations.
With this news, we welcome more than 150 D&D Sexton company drivers and owner-operators along with approximately 40 non-driving associates to our CFI family. As we continue to invest in building our temperature-controlled capabilities, the addition of D&D offers new possibilities for growth with significant experience and more than 120 tractors and 400 refrigerated and dry van trailers. And as another Missouri-based truckload carrier with a family-first culture, we are certain that our newest additions will find a great fit in our organization, culture, and business model.
This news follows the recent reorganization of CFI into one company with five distinct services—including our new temp-control service—and represents an expansion of our temperature-controlled fleet by 50%.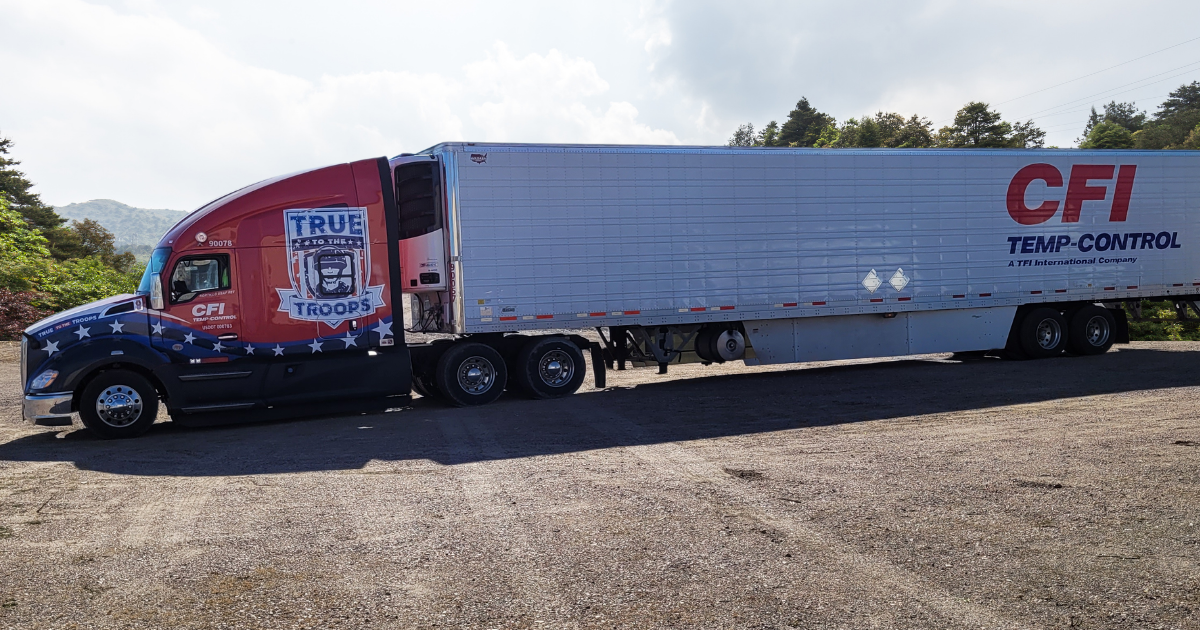 Pictured: CFI's Temp-Control division offers a broad range of temperature-controlled capabilities throughout the continental US
Interested in learning more? Mike Hinz, senior vice president with CFI recently spoke with Kevin McClintock of the Joplin Globe about the acquisition sharing the great heritage that Dean Sexton and the D&D Sexton family had built. Read the story.
The D&D Sexton acquisition was also covered in a number of transportation and Missouri-based media outlets:
TFI acquires Missouri trucking company D&D - FreightWaves
TFI International acquires Missouri reefer carrier - Truckers News
TFI International buys U.S. refrigerated fleet - Truck News
TFI, Werner snap up reefer and final mile capacity with M&A moves - Transport Dive
https://www.ccjdigital.com/business/article/15281980/ccj-top-250-fleets-werner-and-tfi-make-acquisitions
Werner boosts final mile business via acquisition, TFI adds reefer capacity - Commercial Carrier Journal
TFI International acquires Carthage-based D&D Sexton - KZRG
TFI International expands refrigerated services with acquisition of D&D Sexton - Logistics Management Magazine
TFI acquires Midwest reefer carrier, adds to CFI portfolio - AJOT