Missouri Trucking Association Recognizes Safe Driving
CFI is proud to be a long-time member of MoTA, the Missouri Trucking Association, where we regularly participate in professional development and training opportunities, skills competitions, and more.
As part of our straight forward safety culture, we make it a point to celebrate employee safety milestones within the organization and MoTA shares that value, recognizing safety milestones and sponsoring safety awards for drivers, safety supervisors and the member companies to encourage all to elevate safety standards. Recently we had the pleasure of seeing one of our own, Davin S., recognized as MoTA January Driver of The Month.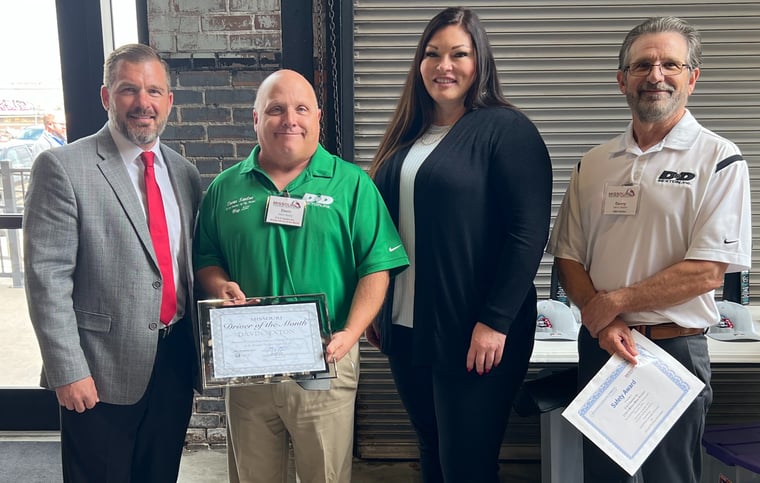 Pictured here: associates attend the MoTa Driver Safety Awards luncheon in Jefferson City. The Missouri Trucking Association honored professional driver Davin S. with a safety recognition award.
CFI associate Danny S. also accepted a fleet safety award on behalf of the team. Thank you Davin, Danny, Lori and Dustin for representing CFI and our core values to the Missouri trucking community!