The Women In Trucking (WIT) Association recently announced the finalists for its sixth annual Distinguished Woman in Logistics Award (DWLA) and Tamara Stryker, director of sales and marketing at CFI Logistics was one of three women to be selected for this honor.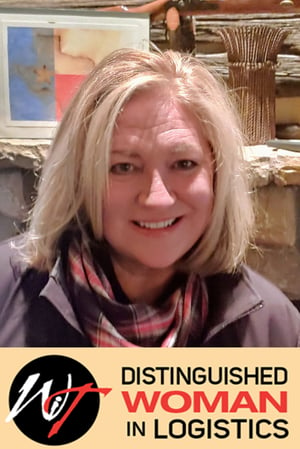 A 28-year veteran in the logistics and transportation space, Tamara is a trailblazer who has shaped the future of the industry and the professionals she mentors. We're proud to call her a member of the CFI family.
Read more about Tamara and this award on the Women in Trucking Association website here.
CFI has long been a supporter of the Women In Trucking association, having previously had both drivers and support staff participate in the Women in Trucking Image Team. In 2019, Redefining the Road magazine also recognized a CFI family member as one of the top women to watch in the industry.
Finalists for the Distinguished Woman in Logistics Award were selected from a group of high-performing women representing third-party logistics, supply chain management and related functional disciplines.
The winner of the 2020 DWLA award will be announced on stage during the Transportation Intermediaries Association (TIA) Capital Ideas Conference & Exhibition in Austin, Texas on Friday, April 3, 2020.