True To The Troops Driver Larry Clayman Featured on Wreaths Across America Radio
As part of our True To The Troops program and our commitment to our military veterans, CFI proudly supports 501c3 non-profit Wreaths Across America each year in the delivery of live balsam veterans' wreaths to cemeteries throughout the United States. This year Wreaths Across America will be placing more than two million veterans' wreaths at more than 3,000 locations in the US and beyond, including more than 253,000 wreaths in Arlington National Cemetery in Washington DC.
A number of our CFI True To The Troops drivers, all military veterans, will be a part of that process bringing wreaths to Arlington National Cemetery, Fort Scott National Cemetery in Fort Scott, Kansas, Ozarks Memorial Park, in Branson, Missouri, Fort Sam Houston in San Antonio, Texas and eight smaller cemeteries across central Texas.
One of those drivers, Larry Clayman, recently shared his story of service with Wreaths Across America Radio and talked about the special load that he's about to deliver. Listen to the full interview streaming here or read on for a few highlights.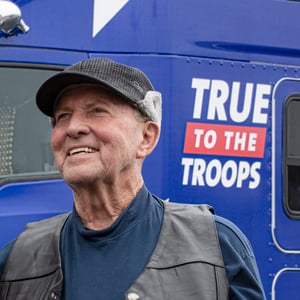 Larry Clayman served in the United States Marine Corps from 1961 to 1965. After he was discharged, followed a unique family tradition becoming a third-generation rodeo clown! In that role, he began exploring transportation more and even had the chance to haul livestock while on tour with the rodeo across Europe through Italy, Switzerland, and France!
In total, he estimates that he was spent more than 60 years behind the wheel, and traveled more than 5 million safe miles. We're proud to say that more than two million of those miles have been here at CFI over the past 20+ years!
In January 2020, Larry joined the CFI True To The Troops fleet, and his first encounter with Wreaths Across America was hauling wreaths in December 2020 to San Antonio, TX. This year's wreath delivery will be Larry's last ride as a True To The Troops driver as he prepares to enjoy his retirement.
Thank you Larry for your service to our country, both in the military and as one of our nation's essential truck drivers!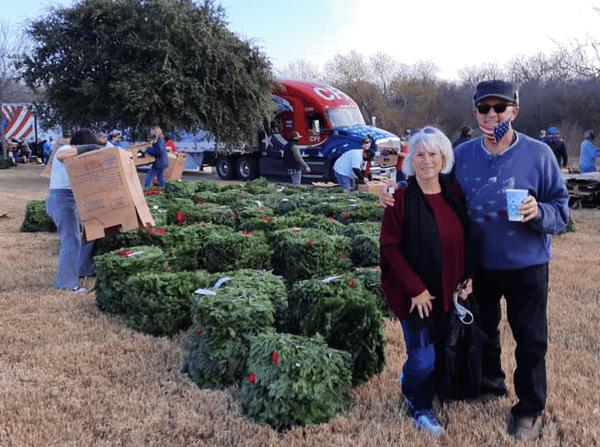 Pictured here: Larry, with wife Renee, delivering wreaths for Wreaths Across America in December 2020 at Fort Sam Houston National Cemetery.
In a recent interview with fleet payments solutions provider Wex, Driver Advocate Adam Sparlin also spoke about Larry and shared his own reflection on supporting this effort, saying "The Wreaths Across America event is an opportunity for us to give thanks and give back to people who have sacrificed so much for us whether they served four years, dedicated their whole lives, served in active combat or not. They dedicated a part of their lives to making sure that we have the ability to live in a free country. Without them, we couldn't do what we do."
Update: On December 18, 2021 Larry delivered his Wreaths Across America load to Fort Scott National Cemetery in Fort Scott, Kansas where CFI drivers and workers assisted to deliver and place wreaths. See photos and videos from the event via Four States home page here.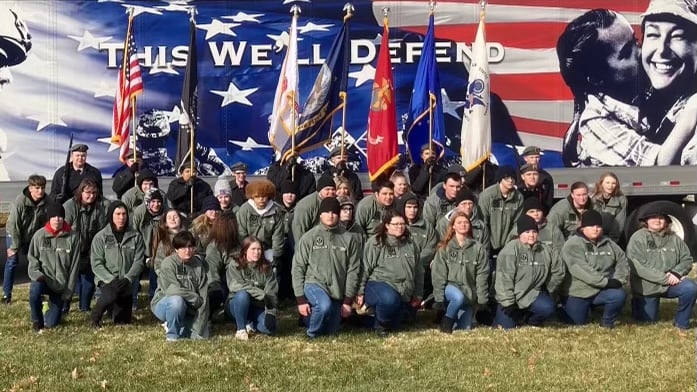 To learn more about our support for military veterans and career opportunities for transitioning military veterans at CFI, select one of the buttons below.